News, Views and Happenings from "Up the Creek"
It's been a busy month. Hats off to Mia for pulling it off. Our crab feed was a great success. Thank you Rosie, Mia and everyone else involved. This month we purchased a new computer and we are presently in the process of loading all software and records. This should make keeping track of things much easier.
Thanks to the Auxiliary we have new wine glasses. Thank you Dan for ordering the wine glasses at cost and to Sheryl for the artwork. Beer glasses have been ordered. We will sell both of these in the Ships Store.
ALL HANDS ON DECK! The building renovations are starting now. Please call Jerry to schedule volunteer work. After all, it's your club, let's fix it up!
Get your green on everybody! The St. Patrick's Day party will be on Saturday, March 18th with Irish dancers, a live band and plenty of goodies.
The dredge is now next to the club as I am writing this.
I am Watch Captain this month. I look forward to working with my team members. Text me at 805-231-1799 or email firstmate.cdragon@gmail.com. See you all a the club! Sheryl
2023 WATCH TEAMS
| | |
| --- | --- |
| SECRETARY | Karlyn Good |
| TREASURER | OPEN |
| ACTIVITIES | Rear Commodore, Mia Bernt PC |
| AUXILIARY | Ernie Bergman |
| BAR | Vice Commodore, Greg Yu |
| BUILDING | Jim Meenaghan & Paul Kerrigan |
| CHIT COLLECTOR | Emily Boyles |
| CLOTHING SALES | Kathy Collins |
| DECK REPAIR | Jerry McNulty PC |
| DREDGING | Dave Sullivan PC |
| GALLEY | Mia Bernt PC/Dave Pedroli PC |
| GROUNDS & LANDSCAPING | Jimmy O'Hagen |
| MEMBERSHIP | JEB Pickett PC |
| OFFICE MANAGER/ ASST TREASURER | Doug Taylor |
| PICYA | Mia Bernt PC/Dave Pedroli PC |
| PORT CAPTAIN | Jimmy O'Hagen & Jerry McNulty PC |
| SEA BREEZE | Sheryl Lunsford |
| SUNSHINE | Stephanie Thomson |
| WEBSITE | Sheryl Lunsford |
| YRA - YACHT RACING ASSO SF BAY | JEB Pickett PC |
General Meeting
DINNER $10
Chicken Broccoli Casserole
Spinach Pomegranate Salad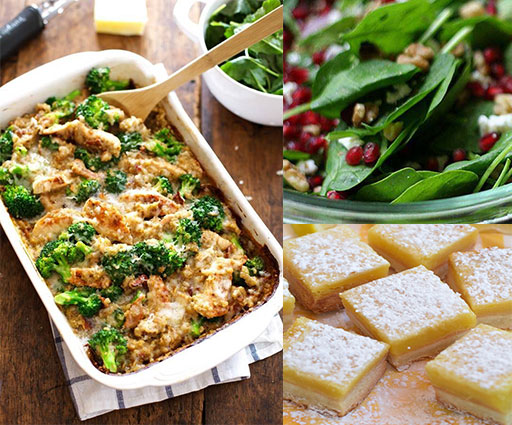 FEBRUARY 3RD
6:00 - 8:00 PM
Meeting ID: 878 0744 1307
HAPPY HOUR 6:00 – 9:00 PM ~ Every Friday Night
"for the good of the club"
"The SRYC Auxiliary starts 2023 with GREAT enthusiasm!!"
The SRYC Auxiliary started 2023 with the first meeting of the year on January 13, the 2nd Friday of the month. Attendance was good considering it was right after the holidays and it was really
COLD
that evening.
We shared our holiday adventures, talked about any future personal plans we might have, and especially discussed any auxiliary-sponsored special events for the benefit of the SRYC . . . fundraisers, dinners, and holiday get togethers including but not limited to cook your own steak nights, potlucks, theme parties, and cruise-in events.
We always like new ideas and suggestions. Think about attending a meeting or two, and maybe even joining the Auxiliary. There's still room!!!!
Meetings will always begin at 1800 hours (6 PM) on the
2nd Friday
of every month. Come on down and join the fun . . . put your two cents in with ideas for future parties, dinners, and other activities . . . let's get involved!!!!
The Auxiliary is open to all members and their significant others. Traditionally the Auxiliary leans towards family related activities. We organize Christmas parties, theme dinners (i.e., Italian nights, Cook Your Own Steak nights, Karaoke evenings) and many other fun-filled events. The goal is always to provide enjoyment and opportunities for fund raising.
Dues are only $20/year and are payable to SRYCA. Just place your application and dues in the office mail slot.
The dredge is finally in the turning basin. Dredging could be completed within the week!
The Crab Feed on January 28th was fantastic! Many thanks go to Rosie, Mia and Jerry as coordinators and to all those who came and contributed to its success!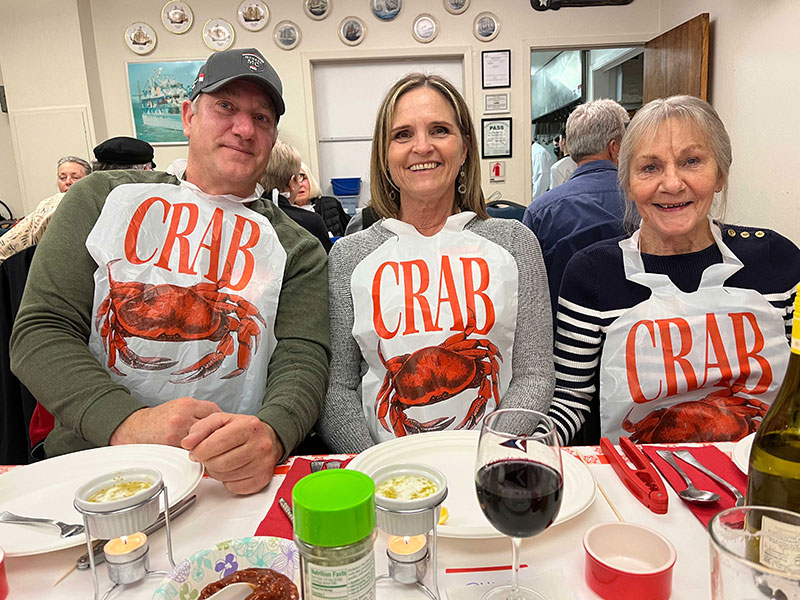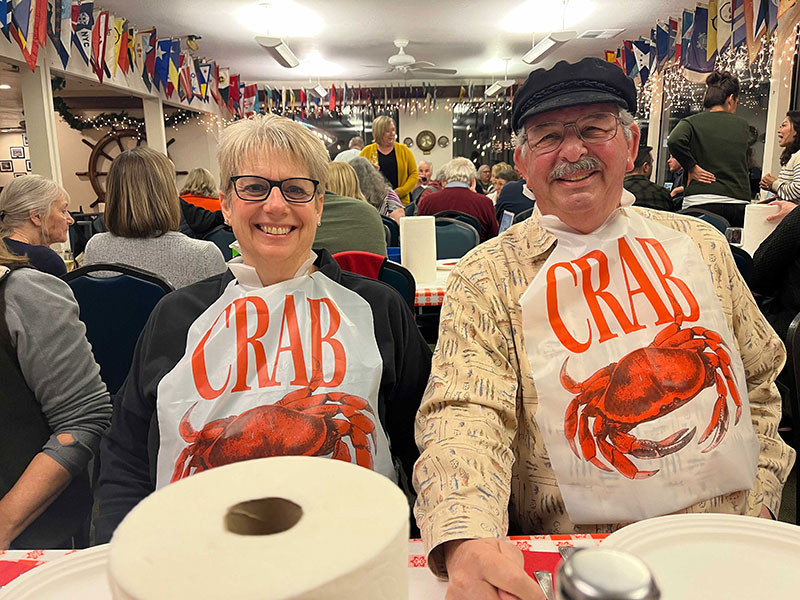 CLOTHES RACK
We are looking into creating an online store to streamline the ordering process and alleviate having to keep an inventory. This allows a wider selection of apparel in a variety of colors with no minimums. Let me know your thoughts when you see me!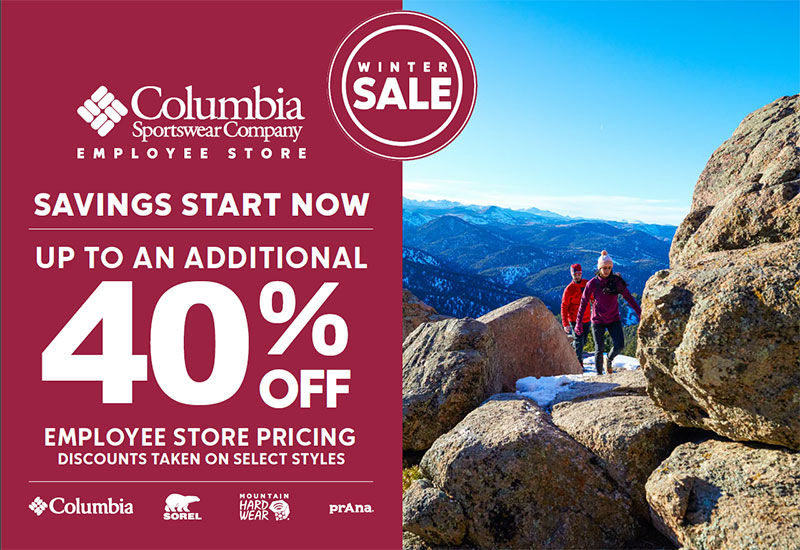 San Rafael Yacht Club offer is valid February 3rd - February 26th!
Store is stocked with current season products from our family of brands – Columbia, Mountain Hardwear, SOREL and prAna – marked up to 50% off retail pricing!
Provide your digital invite (printed or shown on your mobile device) + proof of affiliation
Invited guests can bring up to four additional guests with each visit
Military & First Responders have year-round access with valid proof of eligibility
Seniors (65+) can visit every Tuesday with photo ID
Origin:
While many proposed origins of this phrase are disputed, it is commonly accepted that turning a blind eye comes from a comment made by British
Admiral Horatio Nelson
. In 1801 he led the attack alongside Admiral Sir Hyde Parker in the Battle of Copenhagen. Nelson was blind in one eye. Parker communicated to Nelson at one point, via flags, that he needed to retreat and disengage. Nelson, however, was convinced that he could prevail if they pushed onward. Nelson then, holding the telescope to his blind eye, pretended not to see the signal—making a sly comment to a fellow officer about reserving the right to use his blind eye every now and again.
WEBMASTER
I am always looking to add new things to the Sea Breeze and website. If you have any suggestions, please pass them onto me.
My current wishlist of new content for 2023:
Clothing Rack Ordering Page
Member Orientation

& Monthly Tips
MEMBERS ONLY - REGISTER & LOGIN
Create Your Members Only Profile*
Confirm receipt of your registration.

*

Registrations must be activated by the Webmaster before proceeding

.

An email will confirm registration is activated.

Login with the auto-generated password or click change your password here.
To create a new password, use Forgot password? Click here to reset.

The Members Only menu will magically appear. Click on it to enter.

Club documents accessible by Members Only:

Roster [as of 12.06.22]

Bylaws

Club Rules

Watch Teams

Blank Meeting Agendas