News, Views and Happenings from "Up the Creek"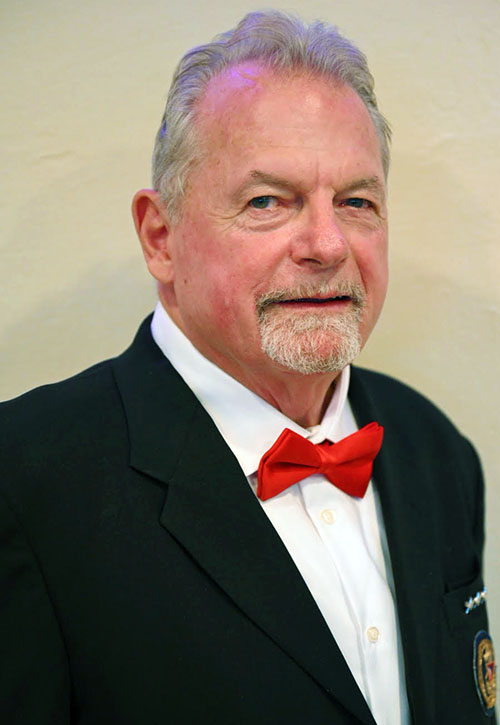 I want to thank Director, Tom Schmidt and his team for taking care of September's Watch. Up this month as Watch Captain is Director, Bill Walsh. Bill and his team will be serving up a delicious tri-tip dinner at the general meeting. See the flyer below.


I had a talk with the City and they have agreed to pay for our dredging up to our docks. Yeah!


We are having a Halloween Party on Saturday, October 29th with live music. Get your costumes ready!


For those who don't know, former club members, Mark and Sherri Rinkle have been cruising the Great Loop on their Mainship 430, Positive Latitude for several years now. Read their stories and see awesome photos of their journey on their blog Our Positive Latitude.


What is the Great Loop? The Great Loop is a continuous waterway that allows boaters to explore Eastern North America. Anyone who completes the journey is then named an official 'Looper.'
I recently learned that Club member, John Bentley is also on the Great Loop. He is currently flying our burgee on Lake Michigan. I look forward to hearing about his adventures as well. Sheryl has been encouraging him to submit articles for the Sea Breeze. So we'll see.
I'm excited to be going lobster diving next week in Channel Islands on the Peace Dive Boat out of Ventura. I'll see you all when I get back!


| | |
| --- | --- |
| | |
| | |
| | |
| | |
| | |
| | Brian Swayne, PC & Jim Meenaghan |
| | |
| | |
| | |
| | |
| | Mia Bernt, PC & Dave Pedroli |
| | |
| | |
| | Mia Bernt, PC & David Sullivan, PC |
| | |
| | |
| | |
| YRA-YACHT RACING ASSOCIATION OF SF BAY | |
Watch Teams
As a member, you are responsible for two months duty out of the year.

Responsibilities include

tending bar, cooking and serving meals, cleaning up after events and other duties.


Contact your assigned Watch Captain.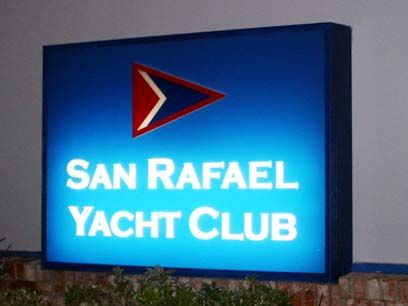 General Meetings
First Thursdays
Dinner $10: Tri tip, asparagus, scalloped potatoes, salad, bread & pumpkin pie!


Meeting ID: 878 0744 1307
Passcode: 082806
Nomination of Flag Officers & Board of Directors
2022/2023
Believing that their Covid recovery work has not been completed, the current Board and Flag have agreed to continue for another year!


According to article IX of the San Rafael Yacht Club Bylaws: The nominating committee for the San Rafael calendar year 2022/2023 present the following members for flag and board:
Commodore: Jerry McNulty
Vice Commodore: Greg Yu
Rear Commodore: Mia Bernt
Michael Levin
Bill Walsh
Tom Schmidt
David Pedroli, Staff Commodore
John Moore, committee member
Erik Ratliff, committee member
J.E.B. Pickett, committee member
Members are Encouraged to Become Active and Join the Flag or Board.
Upcoming Events
Every Friday Night 6:00 PM – 9:00 PM
Some of our newer members may not be familiar with what the Auxiliary does with the profits we make when we schedule an event at the club. Our theme has always been "for the good of the club" and over the years we've purchased items we thought would be beneficial to the club and make it an even better place to spend time and enjoy the many benefits to being part of the SRYC. I've included some of the purchases we've gifted over the years and hope you have an opportunity to join us in future events.
Freezer
Refrigerator
Dishes (several times)
Flatware
Pots, pans
Convection ovens
Microwave
Dishwasher
Window blind
Stainless steel surfaces (during a renovation)
Barbecue pit, burners (including repairs)
Juke box (including a repair)
Air purifier (when members were allowed to smoke inside)
Chairs (twice)
Round tables
Shades/blinds
Furniture
Umbrellas
Heaters
Dock $ contribution
Cleaning and painting walls (including Galley)
Remodeled ladies' room
Purchased plants for outside building
The Auxiliary is open to all members and their significant others. Traditionally the Auxiliary leans towards family related activities.

We organize Christmas parties, theme dinners (i.e., Italian nights, Cook Your Own Steak nights, Karaoke evenings) and many other fun-filled events. The goal is always to provide enjoyment and opportunities for fund raising.


Dues are only $20/year and are payable to SRYCA. Just place your application and dues in the office mail slot.


"SBC"
Strength & Balance Class
Unfortunately, due to Jeanine undertaking a new injury, SBC is postponed until further notice. Let's all wish her a speedy recovery!
"Feeling under the weather"
Origin: This idiom is believed to be nautical in nature. When a sailor was feeling ill, he would go beneath the bow, which is the front part of the boat. This would hopefully protect him from adverse conditions, as he was literally under the bad weather that could further sicken him. Therefore, a sailor who was sick could be described as being "under the weather."


Speaking of feeling under the weather, let's also send our best wishes to Ernie who at the time of this writing is currently in the ER at the VA hospital.
DREDGE REPORT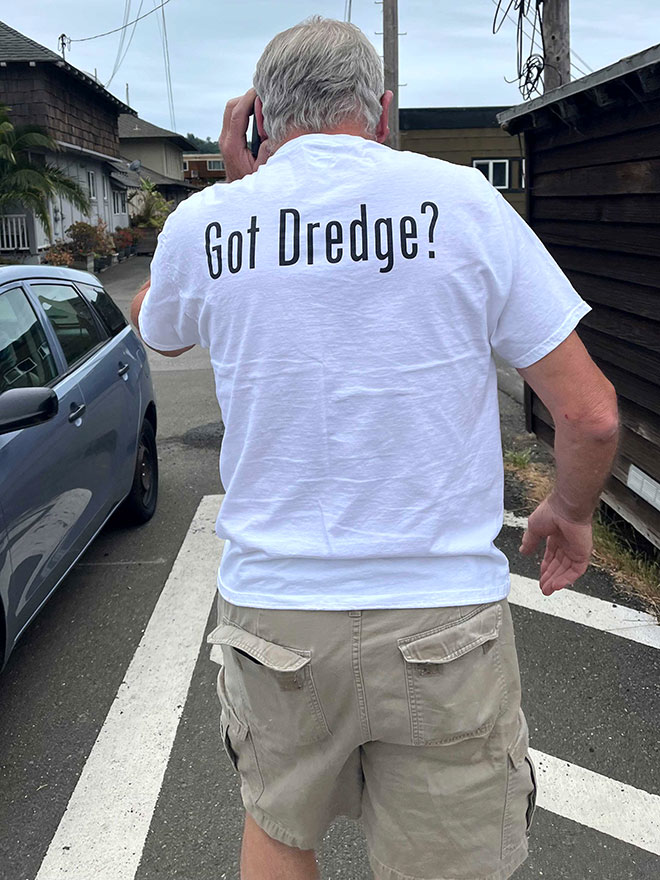 Our commodore approached the City last week and was able to get agreement that the City will pay for our dredging and will not require reimbursement by our club.
David Sullivan & Paul Bentzen
Dredge Committee Members
On Monday, October 3, 2022 the San Rafael City Council awarded a contract to Dutra Corporation in the amount of $3,814,800 for dredging over 100 private and 8 City owned parcels along the Canal. Included in the $3.8 million is $649,200 for the City owned parcels. Of the over 100 private parcels who previously agreed to be dredged, only 29 have selected to do so thus far; the City is pursuing the others.


Dredging by the US Army Corps of Engineer's contractor began at marker 17 last week. They will proceed up the two-mile channel carving an 8-foot deep path. At the creek, they will proceed up the canal digging a 60-foot wide six-foot-deep channel.


By the end of October or early November, they will reach the turning basin and begin dredging under our docks.


Dredging is to be done from 7am to 7pm, 6 or 7 days/week.
24TH Annual PICYA Wheelchair Regatta
Due to health concerns about Covid-19 infection, I am sorry to announce that the annual PICYA Wheelchair Regatta for the benefit of veterans has been canceled this year.


Off the Hook!
2022 New Members

2022 Petaluma YC Pirate Days

2021-2022
2000-Prior
CLOTHING RACK
Those cozy throw blankets that finally arrived quickly sold out! More blankets are on order for those chilly fall & winter days.
Requests for special clothing?
WEBMASTER
Having problems with the Members Only Registration, Website or Sea Breeze? Call, text or email your SRYC Webmaster.
CLUB DOCUMENTS ARE FOR MEMBERS ONLY
Create Your Members Only Profile*
Confirm receipt of your registration.
*

Registrations must be activated by the Webmaster before proceeding

.
An email will confirm registration is activated.
Login with the auto-generated password

or

click change your password here.
To create a new password, use Forgot password? Click here to reset.
The Members Only menu will magically appear. Click on it to enter.
Club documents accessible by Members Only:

Roster
Bylaws
Club Rules
Watch Teams
Blank Meeting Agendas