News, Views and Happenings from "Up the Creek"

In

celebration of the first San Rafael Creek dredging in 21 Years,

a luncheon was held at the club in honor of Congressman Jared Huffman, who secured the appropriation for the dredging project.


Walt Bilofsky from Tiburon YC submitted an article for Latitude 38 with this photo stating "Now sailboats can reach downtown San Rafael and the legendary parties at San Rafael Yacht Club, where a luncheon Monday (6/26) celebrated the completion in March of the first dredging of San Rafael Creek since 2002."


Photo: Congressman Jared Huffman is flanked by San Rafael YC Commodore Jerry McNulty (l) and Tiburon YC Staff Commodore Walt Bilofsky. Huffman's district runs along the coast from Marin to the Oregon border. -Thanks Walt!


We now have our new door key and alarm system in place. You may pick up a door key during Friday Happy Hour or whenever the office is open. Contact me if you need to arrange a special pick up time.


We have two new members joining our club. Please give them a rousing welcome at the general meeting!

Derek Glazzard, sponsored by Sheryl Lunsford, will be inducted.
Brendan Doyle, sponsored by Paul Kerrigan, will be introduced.
Some of us are cruising out to anchor off McNears Beach Park on Sunday, July 9th for the Terrapin Crossroads music festival, Sunday Daydream.

Get on a boat and l

isten to free live music all afternoon. Starts at 12pm. Contact me or Mia for cruise-out details.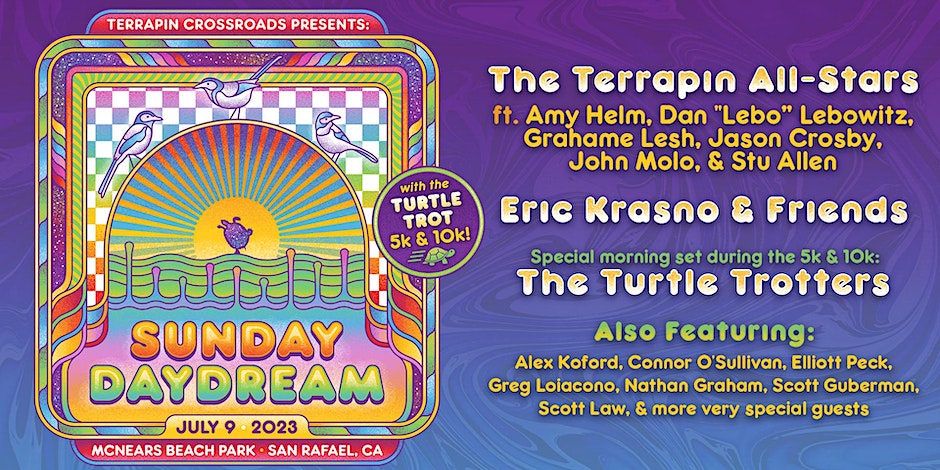 | | |
| --- | --- |
| SECRETARY | Karlyn Good |
| TREASURER, INTERIM | David Sullivan PC |
| ACTIVITIES | Rear Commodore, Mia Bernt PC |
| AUXILIARY | Ernie Bergman |
| BAR | Vice Commodore, Greg Yu |
| BUILDING | Jim Meenaghan & Paul Kerrigan |
| CHIT COLLECTOR | Emily Boyles |
| CLOTHING SALES | Kathy Collins |
| DECK REPAIR | Jerry McNulty PC |
| DREDGING | Dave Sullivan PC |
| GALLEY | Mia Bernt PC & Dave Pedroli PC |
| GROUNDS & LANDSCAPING | Jimmy O'Hagen |
| MEMBERSHIP | JEB Pickett PC |
| OFFICE MANAGER/ASST TREASURER | Doug Taylor |
| PICYA | Mia Bernt PC & David Sullivan PC |
| PORT CAPTAIN | Jimmy O'Hagen & Jerry McNulty PC |
| SEA BREEZE | Sheryl Lunsford |
| SUNSHINE | Stephanie Thomson |
| WEBSITE | Sheryl Lunsford |
| YRA - YACHT RACING ASSO SF BAY | JEB Pickett PC |
There are always events, happy hours and rentals that require help. Any help with set-up, bartending, cooking, cleanup or schmoozing is really appreciated by your Watch Captain!


SRYC Members are expected to be available during their assigned month to help with the following duties:

| | |
| --- | --- |
| Anijalg | Beraman |
| Arriola PC | Berreyesa |
| Barbieri | Billingsley |
| Barnes | Boyles |
| Benin | Burns |
| Bentley | Callahan |
| Bentzen | Campisi |
GENERAL MEETING

[First Thursdays of the Month]
DINNER SPECIAL $15
Thanks to Nancy Johnson & Violet Miller!
July 6th
6:00 - 8:00 PM
Meeting ID: 878 0744 1307
Ribs
Mac & Cheese
Collard Greens
Corn Bread
Dessert
HAPPY HOUR 6:00 – 9:00 PM
"for the good of the club"
"A GREAT Fourth of July at SRYC"

A delicious BarBQ with all kinds of fixin's and refreshments helped us celebrate America's 247th birthday at the San Rafael Yacht Club!! Sponsored by the SRYC Auxiliary and with EXTRA special thanks to organizers and workers Betsy Burns, Paul Bentzen, Kathy Collins, Ellen Vick, Mary Sullivan, Dave Sullivan, Emily Boyles, Pat Fryer, and Berneice Moore, and with the weather cooperating beautifully the afternoon was especially festive. Delicious apple pie and ice cream with cupcakes and brownies completed the gourmet lunch/dinner with 40 or so partiers enjoying everyone's company. It was SO much fun, I think we need to do this AGAIN!!!!!!!!
The Auxiliary is open to all members and their significant others. Traditionally the Auxiliary leans towards family related activities. We organize Christmas parties, theme dinners (i.e., Italian nights, Cook Your Own Steak nights, Karaoke evenings) and many other fun-filled events. The goal is always to provide enjoyment and opportunities for fund raising.
Dues are only $20/year and are payable to SRYCA.
Just place your application and dues in the office mail slot.
MEMBER SPOTLIGHT
The following is from a column written by our very own John Moore dated March 1974. Let's encourage John to make this a Sea Breeze regular!

In the days before CPR a drowning victim would be placed face down over a barrel and the barrel would be rolled back and forth in an effort to empty the lungs of water. It was rarely effective. If you are over a barrel you are in deep trouble.
Corinthian & LLYC Cruise-In
Viking Summer Sailstice
Auxiliary 4th of July
Send your club event and cruising photos to the Sea Breeze Editor!
…it's a work in progress as more items will be added.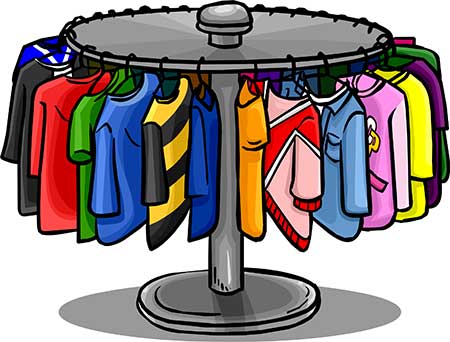 Items can be purchased directly from the display case at the club


go online to the Ship's Store to see product descriptions, select colors and sizes; then place your orders by contacting:


WEBMASTER
I am always looking to add new things to the Sea Breeze and website. If you have any suggestions, please pass them onto me.
My wishlist of new content for 2023:
Member Orientation in Members Only
MEMBERS ONLY - REGISTER & LOGIN
Create Your Members Only Profile*
Confirm receipt of your registration by email.

*

Registrations must be activated by the Webmaster before proceeding

.

Another email will confirm your registration is activated.

Login with the auto-generated password or click change your password here.
To create a new password, use Forgot password? Click here to reset.

The Members Only menu will magically appear. Click on it to enter.

Club documents accessible by Members Only:

Roster

Bylaws

Club Rules

Watch Teams

Blank Meeting Agendas