News, Views and Happenings from "Up the Creek"

A huge thank you goes out to Violet Miller for her delicious general meeting dinner last month. She single handedly cooked up r

ibs, hot links, mac & cheese and collard greens to the delight of all who attended!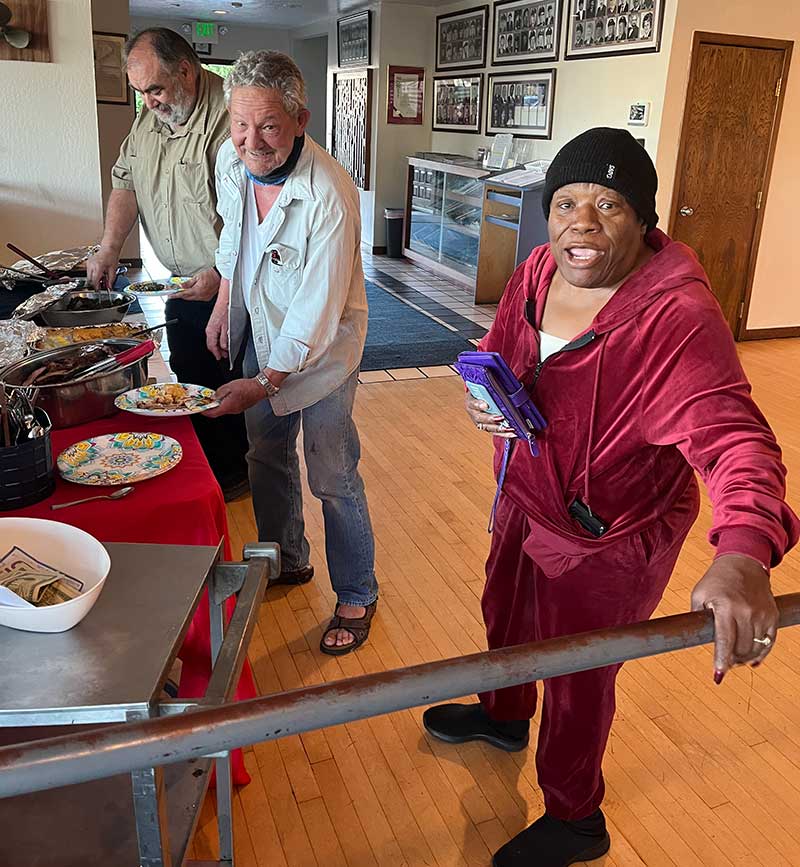 We inducted one new member last month and introduced two more who will be inducted at the August general meeting. Our newest member is Derek Glazzard. He is a diver and has his own business cleaning boat bottoms, Derek Glazzard's Dive Service. Ed Cass, whom many of us know from Loch Lomond YC, is a software developer and sailing instructor. Brendan Doyle is an electrician with Capitol Electric Construction in San Francisco.
Greg Yu & Jennifer Ishii, Ed Cass, Derek Glazzard and Sheryl Lunsford joined me, Shirley and our friends on the cruise-out to McNears Beach for the Terrapin Crossroads music festival last month. Ed, Derek & Sheryl were a little late to the party because Halcyon got stuck in the mud coming out of the entrance of Loch Lomand Marina. However, they still managed to have a good time waiting for the tide to come in while we and other boats cruised on by!
ALL HANDS ON DECK FOR CLUB CLEANING
On Sunday, August 20th we are having a work party. We will start at 8am until we are done. All members are encouraged to show up to help lessen the load. There is yard work, tree trimming, bar cleanup, window cleaning, dusting, etc. Please contact myself or Paul Kerrigan at (415) 850-7345 to sign up.


For anyone still needing a new door key, you may pick one up during Friday Happy Hour or whenever the office is open. Contact me if you need to arrange a special pick up time.
Have a great month and I will see you all at the club!
| | |
| --- | --- |
| SECRETARY | Karlyn Good |
| TREASURER, INTERIM | David Sullivan PC |
| ACTIVITIES | Rear Commodore, Mia Bernt PC |
| AUXILIARY | Ernie Bergman |
| BAR | Vice Commodore, Greg Yu |
| BUILDING | Jim Meenaghan & Paul Kerrigan |
| CHIT COLLECTOR | Emily Boyles |
| CLOTHING SALES | Kathy Collins |
| DECK REPAIR | Jerry McNulty PC |
| DREDGING | Dave Sullivan PC |
| GALLEY | Mia Bernt PC & Dave Pedroli PC |
| GROUNDS & LANDSCAPING | Jimmy O'Hagen |
| MEMBERSHIP | JEB Pickett PC |
| OFFICE MANAGER/ASST TREASURER | Doug Taylor |
| PICYA | Mia Bernt PC & David Sullivan PC |
| PORT CAPTAIN | Jimmy O'Hagen & Jerry McNulty PC |
| SEA BREEZE | Sheryl Lunsford |
| SUNSHINE | Stephanie Thomson |
| WEBSITE | Sheryl Lunsford |
| YRA - YACHT RACING ASSO SF BAY | JEB Pickett PC |
There are always events, happy hours and rentals that require help. Any help with set-up, bartending, cooking, cleanup or schmoozing is really appreciated by your Watch Captain!


SRYC Members are expected to be available during their assigned month to help with the following duties:

AUGUST Watch Team Captain: SHERYL
GENERAL MEETING

[First Thursdays of the Month]
DINNER $10
AUGUST 3RD
6:00 - 8:00 PM
Chicken/Broccoli Casserole
Cucumber/Tomato/Onion Salad
Meeting ID: 878 0744 1307
HAPPY HOUR 6:00 – 9:00 PM
"for the good of the club"
The Auxiliary is open to all members and their significant others. Traditionally the Auxiliary leans towards family related activities. We organize Christmas parties, theme dinners (i.e., Italian nights, Cook Your Own Steak nights, Karaoke evenings) and many other fun-filled events. The goal is always to provide enjoyment and opportunities for fund raising.
Dues are only $20/year and are payable to SRYCA.
Just place your application and dues in the office mail slot.
EIGHT BELLS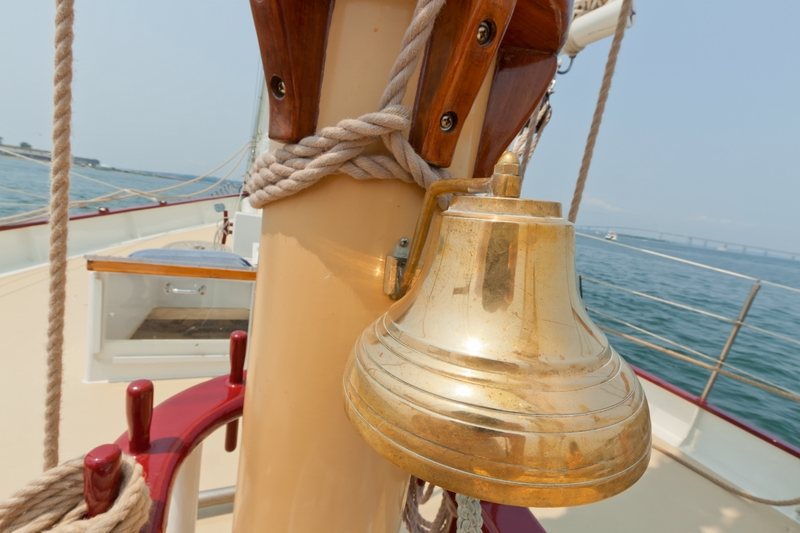 Thomas Christopher Fleming
June 19, 1935 – July 1, 2023
Tom left Ireland at age 16 and moved to England and lived about a year or so with family members before he immigrated to Canada. He worked and stayed in Canada for about another year or so. Then he immigrated to New York and worked there as a carpenter and got married.
At that time, his beloved sister Brigid, moved to San Francisco and later to Marin County. He followed her, and remained in Marin most of his life. He became a General contractor and built many buildings in San Francisco as well as Marin. At some time later, he was invited to join the Olympic Club in SF to represent them in Handball. He became a champion player and given the nickname, of "The Whip". Later on, he purchased his first Sailboat, he named it Sligo, the county in Ireland Tom came from. He became an avid sailor, became a member of the SRYC and won many trophies. He remained a member of the SRYC till last year.
THE HANDY MAN
Running this article again in case you missed it last month.
The following is from a column written by our very own John Moore dated March 1974.

Donkeys kill more people annually than plane crashes or shark attacks. (So, watch your Ass).
July General Meeting
Cruise-Out McNears Beach
Barbara Solve's 90th Birthday!
Send your club event and cruising photos to the Sea Breeze Editor!
Items can be purchased directly from the display case at the club


go online to the Ship's Store to see product descriptions, select colors and sizes; then place your orders by contacting:


WEBMASTER
I am always looking to add new things to the Sea Breeze and website. If you have any suggestions, please pass them onto me.
My wishlist of new content for 2023:
Member Orientation in Members Only
MEMBERS ONLY - REGISTER & LOGIN
Create Your Members Only Profile*
Confirm receipt of your registration by email.

*

Registrations must be activated by the Webmaster before proceeding

.

Another email will confirm your registration is activated.

Login with the auto-generated password or click change your password here.
To create a new password, use Forgot password? Click here to reset.

The Members Only menu will magically appear. Click on it to enter.

Club documents accessible by Members Only:

Roster

Bylaws

Club Rules

Watch Teams

Blank Meeting Agendas