SEA BREEZE
September 2023
News, Views and Happenings from "Up the Creek"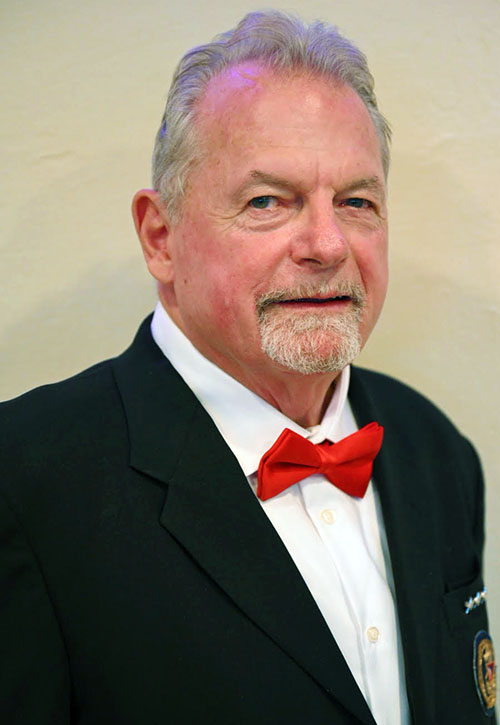 It's been one busy month, starting out with Sheryl and Derek cooking the August membership dinner of chicken & broccoli casserole and homemade fudge. It was fabulous. Ernie's reunion party was next up on the 11th. Kathy, Betsy, Paul K. and I were backing up the bar. On Saturday the 19th, Oscar the Painter started painting the clubhouse exterior. It's' a wonderful improvement on the club. Check it out. Paul B. and I even repaired the eves where there was missing plywood.


On Sunday the 20th, Paul Kerrigan organized a work party. A huge THANK YOU to Paul K., Tom Schmidt, William Little, Greg Yu, Matt Creedon, Pat Fryer, Brian Swayne, David Sullivan, Mary Sullivan, Kim McClure, Kathy Collins, James Meenaghan, Dave Howe, Sheryl Lunsford, Ellen Vick, Ed Cass, Shirley Vaughan, Ken McNulty, and me!
The projects included: #1 Trimmed all palm trees, with four truckloads of trimmings taken to the dump. #2 Spread 15 yards of wood chips. #3 Front planter was cleaned up and drip irrigation repaired. #4 Cleaned and organized paint locker and added new flooring. #5 Cleaned and organized bar storage area and repaired shelving. #6 Cleaned up bar area and signage. #7 Installed fire hose as dock padding. #8 New handrail installed next to the dining room. #9 Refit large table clothes to properly fit tables. Other projects completed this month: Clubhouse exterior painted; alarm and access system up and running.
The next weekend we had two private parties. Sheryl & Derek did a great job handling the bar duties and the guests. Labor Day Monday, we had a club barbeque party. Fun was had by all.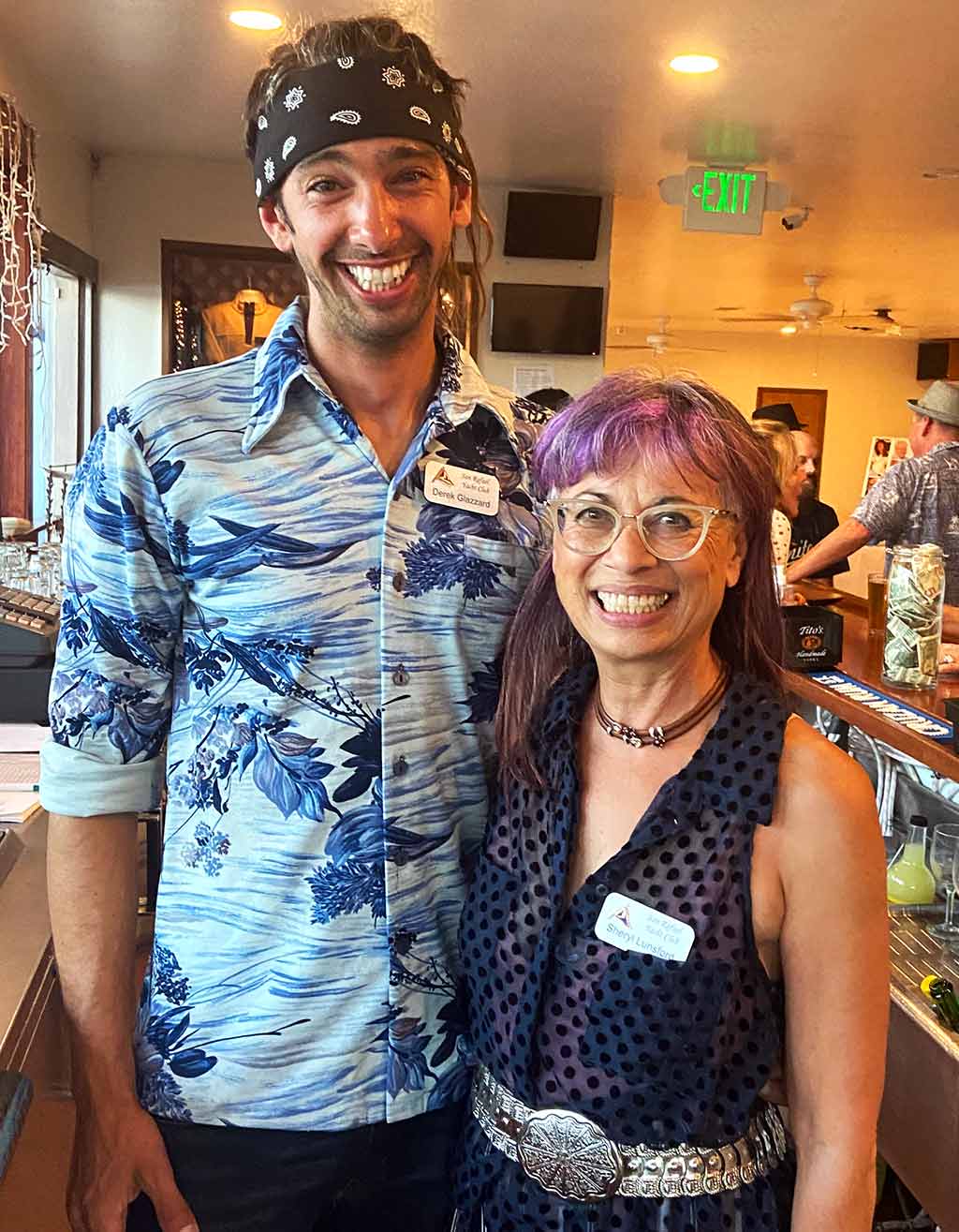 It's been over ten years since dues have been raised when Eric Ratliff raised them from $250 to $350. With the cost of living these days, we need to raise them again. We will try a $50 raise to $400/year and see if that helps our coffers. We are still the best yacht club deal by far!


So, come on down to see all the hard work put in to improving the clubhouse and landscaping, see some old friends and tip a pint or two.


Paul K. and I will be cooking up some Tri-tip and all the fixins' for Thursday nights general membership meeting. Hoping everyone can attend the membership dinner. Sorry for the late notice.


| | |
| --- | --- |
| SECRETARY | Karlyn Good |
| TREASURER, INTERIM | David Sullivan PC |
| ACTIVITIES | Rear Commodore, Mia Bernt PC |
| AUXILIARY | Ernie Bergman |
| BAR | Vice Commodore, Greg Yu |
| BUILDING | Jim Meenaghan & Paul Kerrigan |
| CHIT COLLECTOR | Emily Boyles |
| CLOTHING SALES | Kathy Collins |
| DECK REPAIR | Jerry McNulty PC |
| DREDGING | Dave Sullivan PC |
| GALLEY | Mia Bernt PC & Dave Pedroli PC |
| GROUNDS & LANDSCAPING | Jimmy O'Hagen |
| MEMBERSHIP | JEB Pickett PC |
| OFFICE MANAGER/ASST TREASURER | Doug Taylor |
| PICYA | Mia Bernt PC & David Sullivan PC |
| PORT CAPTAIN | Jimmy O'Hagen & Jerry McNulty PC |
| SEA BREEZE | Sheryl Lunsford |
| SUNSHINE | Stephanie Thomson |
| WEBSITE | Sheryl Lunsford |
| YRA - YACHT RACING ASSO SF BAY | JEB Pickett PC |
SEPTEMBER Watch Team Captain: JERRY
There are always events, happy hours and rentals that require help. Any help with set-up, bartending, cooking, cleanup or schmoozing is really appreciated by your Watch Captain!


SRYC Members are expected to be available during their assigned month to help with the following duties:

Monthly Membership Meeting Dinners
Friday Night Happy Hour Food & Bartending
Club Events & Clubhouse Rentals
Check the Calendar and Contact Your Watch Captain to Offer Your Help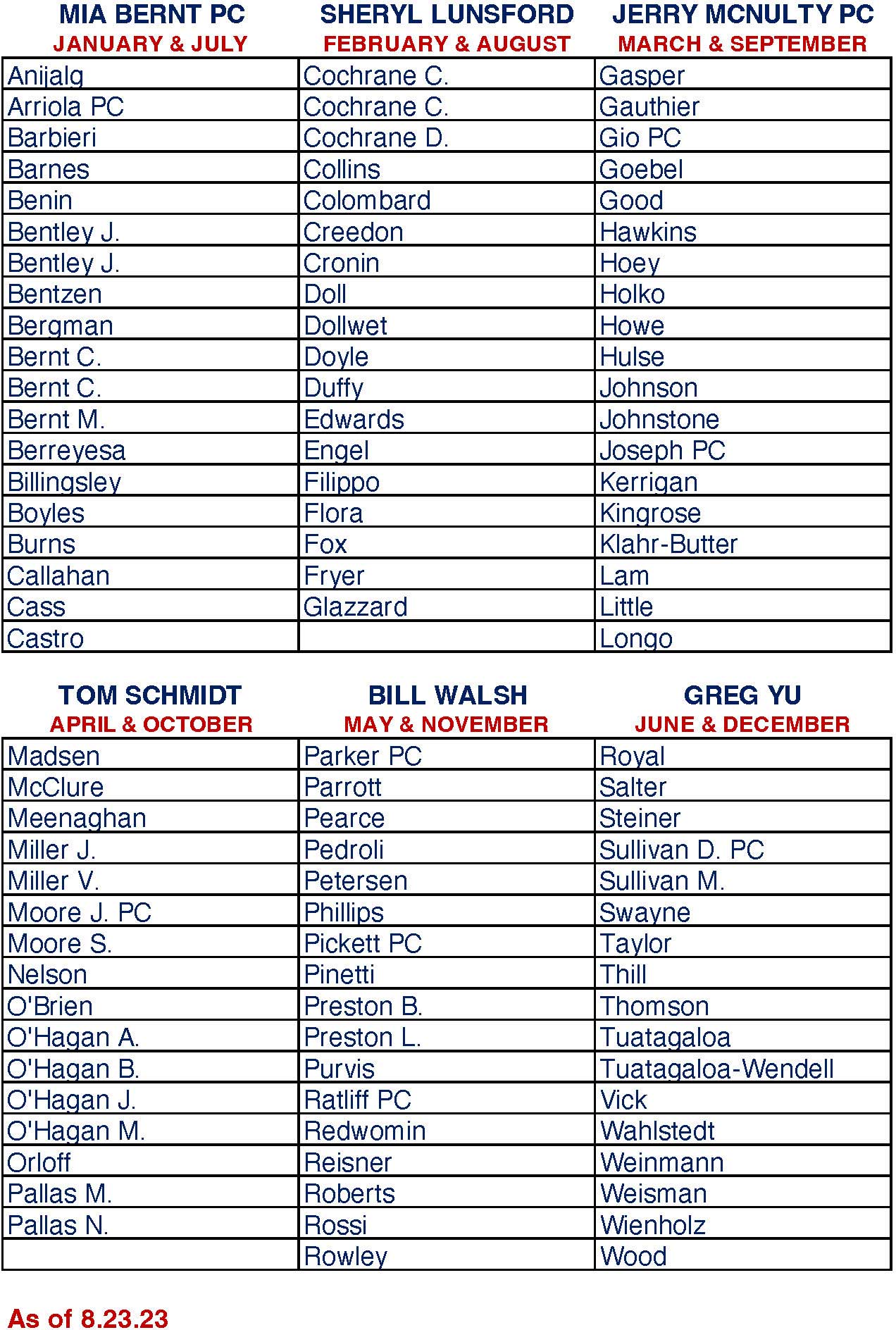 GENERAL MEETING

[First Thursdays of the Month]
DINNER $10
SEPTEMBER 7TH
6:00 - 8:00 PM
Inducting: Ed Cass, Kailani, 1969 Catalina 27 (for sale) and Halcyon, 1983 Catalina 30


Introducing: Cari Gerlach, 16' Kayak
Meeting ID: 878 0744 1307
HAPPY HOUR 6:00 – 9:00 PM
"for the good of the club"
The Auxiliary is open to all members and their significant others. Traditionally the Auxiliary leans towards family related activities. We organize Christmas parties, theme dinners (i.e., Italian nights, Cook Your Own Steak nights, Karaoke evenings) and many other fun-filled events. The goal is always to provide enjoyment and opportunities for fund raising.
Dues are only $20/year and are payable to SRYCA.
Just place your application and dues in the office mail slot.
THE HANDY MAN
WHAT WAS THE SAN RAFAEL BIRD CAGE?
No, it wasn't a topless bar on 3rd Street. It was an aid to navigation that marked the last end of the Federal San Rafael Channel. It was constructed using 4 slings driven in a square pattern with horizontal and diagonal timber bracing. The Bird Cage had been located approximately where #1 marker is located now - just past the Marin Islands.
A small platform was built on the top of the pilings to accommodate the beacon light and battery system. The entire structure was painted white, which is how it earned its name "The Bird Cage." Over the years it was hit by several vessels including once where a young woman was killed.
As the depth of San Rafael Bay in that area decreased over the years, it became necessary to extend the channel further out into the bay. The end of the newly extended dredged channel is now marked by marker #17. Marker #17 doubles as a marker for the deep-water ship channel, hence the number is part of the sequence of water navigation aids for the larger ocean-going ships.
Back in the day it was referred to as a destination for social short cruises and test runs for boat businesses located on the canal at that time.
RIFF RAFF: The Mississippi River was the main way of traveling from north to south. Riverboats carried passengers and freight
but they were expensive, so most people used rafts. Everything had the right of way over rafts which were considered cheap. The steering oar on the rafts was called a "riff'' and this transposed into riff­ raff, meaning low class.
Submit club event and cruising photos!
As the Watch Captain last month, I want to express my gratitude to those who made me look good. Kathy Collins for feeding Pasta Primavera to a large group of "happy" hour members and guests, and to Derek Glazzard, Kim McClure and Kathy for bartending at two huge private events! -SL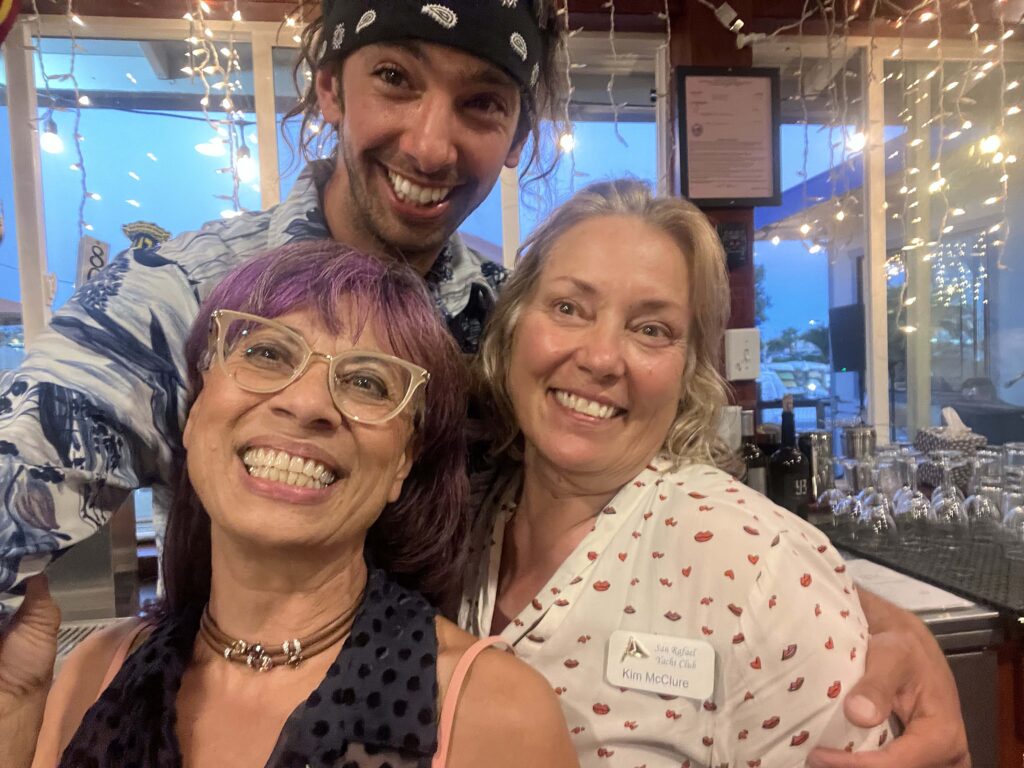 Make purchases directly from the display case at the club…


Go online to the Ship's Store for full product descriptions, colors and sizes; then place your orders by contacting:


WEBMASTER
I am always looking to add new things to the Sea Breeze and website. If you have any suggestions, please pass them onto me.
My wishlist of new content:
Member Orientation Manuel
My wishlist of new club gadgets:
Dust Buster
MEMBERS ONLY - REGISTER & LOGIN
Create Your Members Only Profile*
Confirm receipt of your registration by email.

*

Registrations must be activated by the Webmaster before proceeding

.

Another email will confirm your registration is activated.

Login with the auto-generated password or click change your password here.
To create a new password, use Forgot password? Click here to reset.

The Members Only menu will magically appear. Click on it to enter.

Club documents accessible by Members Only:

Roster

Bylaws

Club Rules

Watch Teams

Blank Meeting Agendas