News, Views and Happenings from "Up the Creek"
General Meeting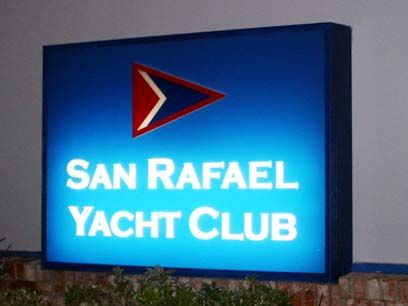 Every First Thursday of the Month
Watch Teams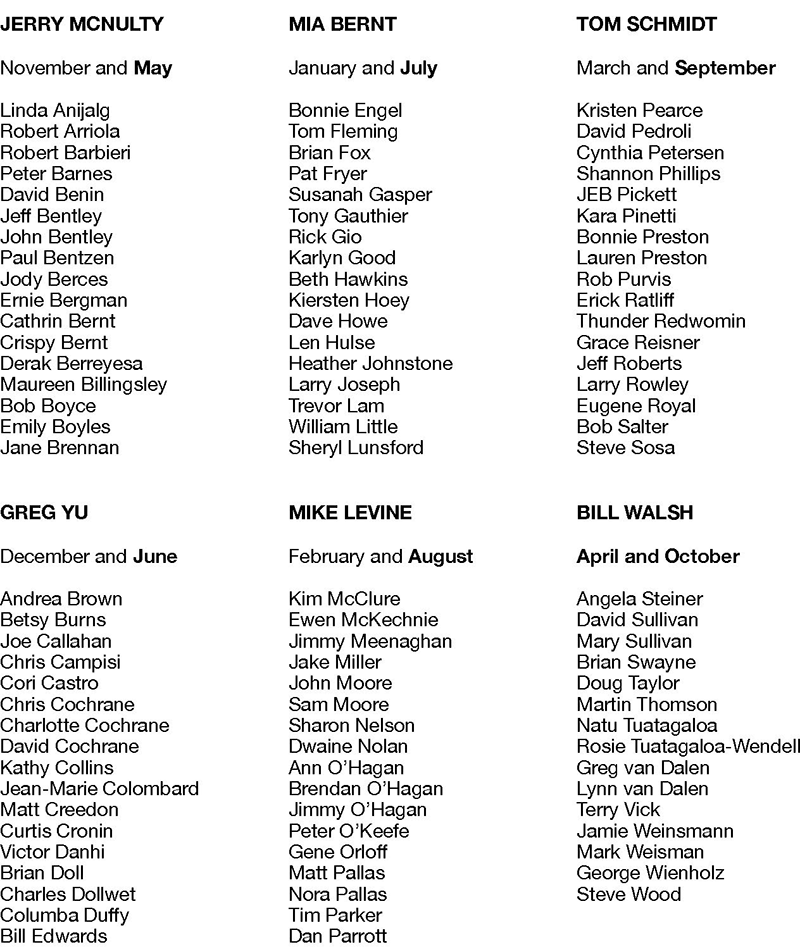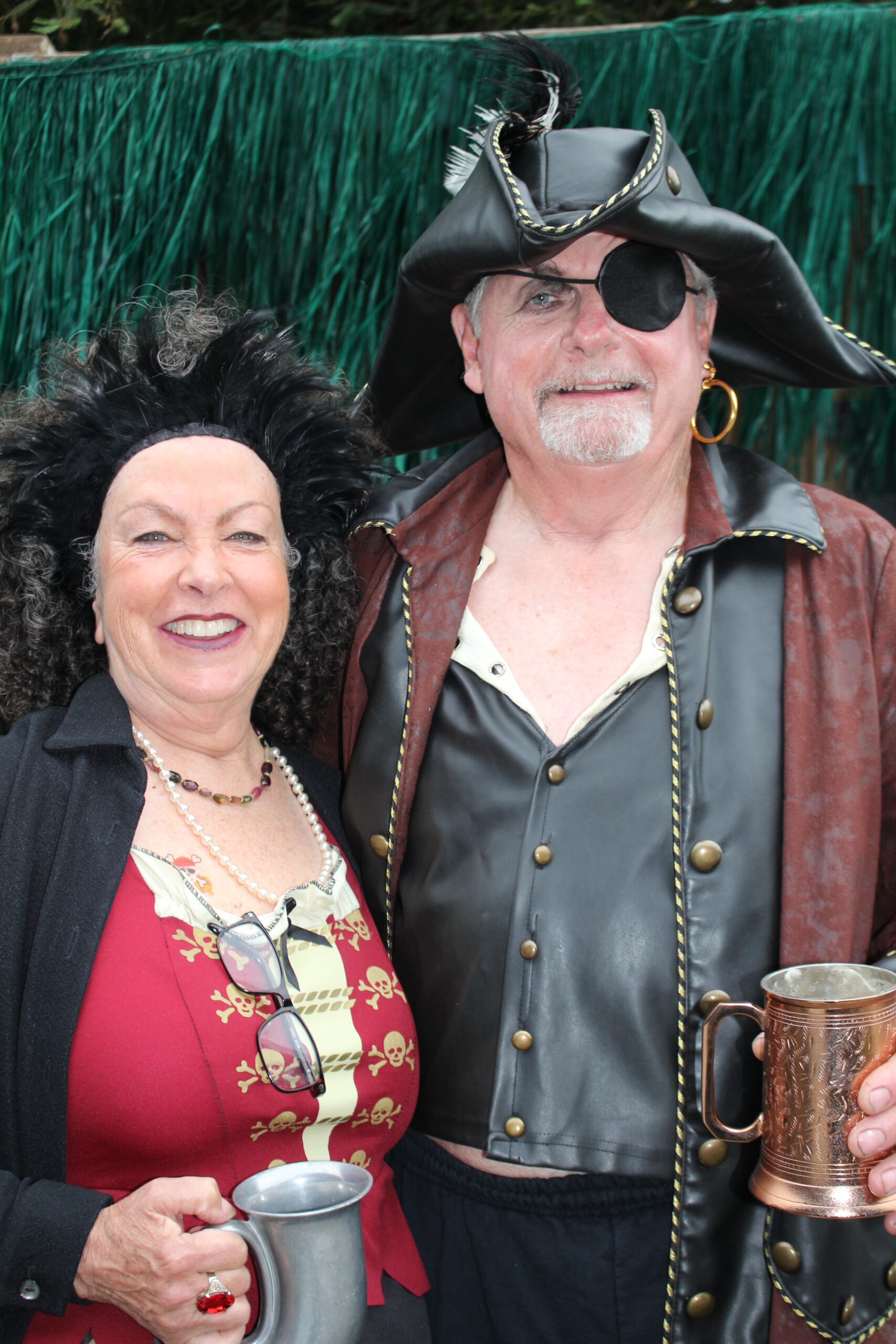 I can't believe it's June already. Last month the Auxiliary had its Cinco de Mayo party, Sheryl's birthday party with live music and Filipino fare, George Johnston's 90th Birthday party, Marcy's birthday party with the Seventh Sons and Mia's fabulous brisket. And, last but not least, the cruise to Petaluma Yacht Club's Memorial Day Weekend Extravaganza.


Friday started out with a cocktail contest on the docks. Representing San Rafael was Jody and myself on Alhur serving four types of wine and seven types of tequila. However, we lost out to Colleen from Loch Lomand YC with her winning traditional British Navy grog. Saturday night was the pirates costume contest. Taking the honors for best group were past members Dave & Michelle with other members of Oakland YC. We must steal Dave & Michelle back! Sunday was boat building and games. Again, Oakland YC taking the honors winning 250 pounds of beer for overall winning team. Topping off the weekend on the way back, Aluhr stopped off at Pirates Grill in Point Malate for a brisket lunch and excellent live music by the Fargo Brothers. Hope to hire them for club events in the future.


Starting out on Thursday, June 1st, we had a general meeting with Greg Yu cooking a wonderful Mediterranean meal and on Friday it was former member, Nancy Zaharin's memorial celebration. On Saturday, I loaded Alhur with family members for a birthday celebration for my twin nieces and headed back to Point Malate for BBQ at Pirates Grill . I love that place, ask for details.


Coming up for this month will be a memorial on Saturday, June 11th for a friend of Karlyn's. The next week on Saturday, June 18th is the Summer Sailstice Party. Sea Breeze YC is cruising in. So, everyone should come out and show your Corinthian spirit to welcome them! Please RSVP to Mia so that she can get an accurate headcount for food.


Check to see if we need bartenders and meet some new folks for any and all events mentioned!


I also want to reintroduce and welcome Renate Klahr-Butter as a regular member of San Rafael Yacht Club. She was inducted into the club at the last general meeting. It's about time Renate!


Mediterranean Chicken, Rice, Tomato Cucumber Salad & Pita Bread - So Yum!
Membership Meeting Dinner June 2, 2022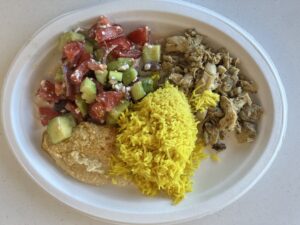 Mia took this spectacular photo of all 40 boats at Petaluma YC's Memorial Day Weekend!


It's official! Even though Renate has been the spouse of husband Mike Levin and an auxiliary member for several years, she just recently decided to become a full fledged regular member.


DREDGE REPORT BY DAVID SULLIVAN
Asked Scott Bodensteiner of Haley & Aldrich and Bill Guerin, Director of Public Works last month for a schedule and results of mud testing along our docks. It could confirm contamination found in the turning basin sample by the U.S. Army Corps of Engineers (USACE) .... or perhaps less contamination or clean (not likely) to cut down on our disposal costs.
Requested from Scott our share of cost for the permitting work ... borne by all the "umbrella permitting" by a contractor ... based upon dock space/slips for the number of boats (20 foot each).
Asked the contractor and City for the soundings that were not completed along our docks (not critical as we already did the soundings ourselves to estimate dredging costs). They said they would return and complete the work and publish the results.
Waiting for an award by USACE for the dredging contract. We will interface/ contract with them for our dredging.
Planning for a meeting with the City regarding dredging costs.
SRYC AUXILIARY
The Auxiliary is open to all members and their significant others.

Traditionally the Auxiliary leans towards family related activities.

We organize Christmas parties, theme dinners (i.e., Italian nights, Cook Your Own Steak nights, Karaoke evenings) and many other fun-filled events.

The goal is always to provide enjoyment and opportunities for fund raising.

We celebrate once a year with a luncheon at a restaurant featuring a quality menu and fine wines. The money we raise for all of our events goes to an annual gift to the club.

The gifts have been many and substantial, ranging from dining room chairs and tables, Galley dishwasher, to deck furniture and umbrellas.

Recently we purchased heating lamps for our outdoor deck.


Dues are only $20/year and are payable to SRYCA. Place your application and dues in the office mail slot. We look forward to welcoming new members and will continue to support improvements to the San Rafael Yacht Club.


HOW TO CREATE A MEMBERS ONLY PROFILE:
You will receive an email confirming receipt of your registration.
Registrations must be activated by the Webmaster before proceding to step 4.
Another email will arrive that your registration has been approved.
Login with the auto-generated password

or

click change your password here.
To create a new password, use Forgot password? Click here to reset.
Click on the Members Only menu that will magically appear.
Club documents accessible by members only:

Roster
Bylaws
Club Rules
Watch Teams
Blank Meeting Agendas
WEBMASTER TIP OF THE MONTH
RED

BUTTONS

in the newsletter are also online links to information and documents on our website.


For any problems or assistance with the members only registration or any other website / Sea Breeze issues, please call, text or email your SRYC Webmaster.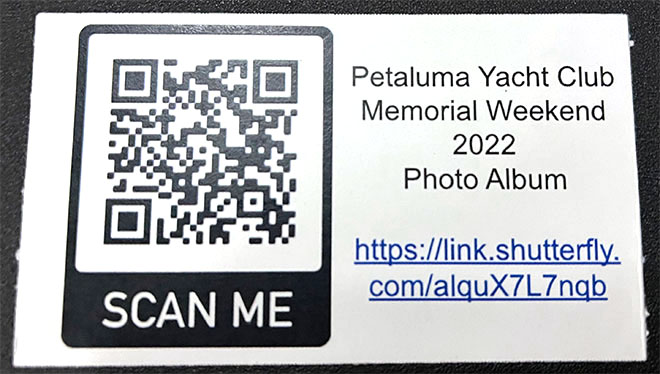 QR code and URL to Petaluma YC's photo album of all of the fun festivities!
If you missed out on Memorial Day Weekend at Petaluma YC, what happens in Petaluma stays in Petaluma. Arrrgh!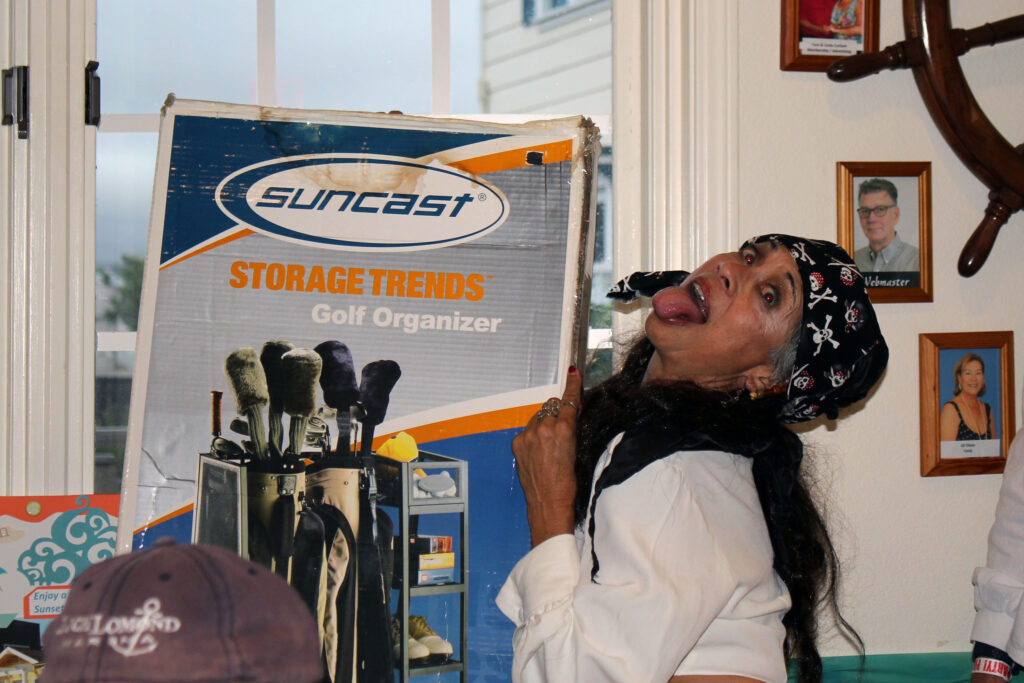 Sheryl very excited with her raffle booty!
Clothing Rack
SRYC jackets, vests, and children's items will be on order soon. Still waiting on those cozy throw blankets.